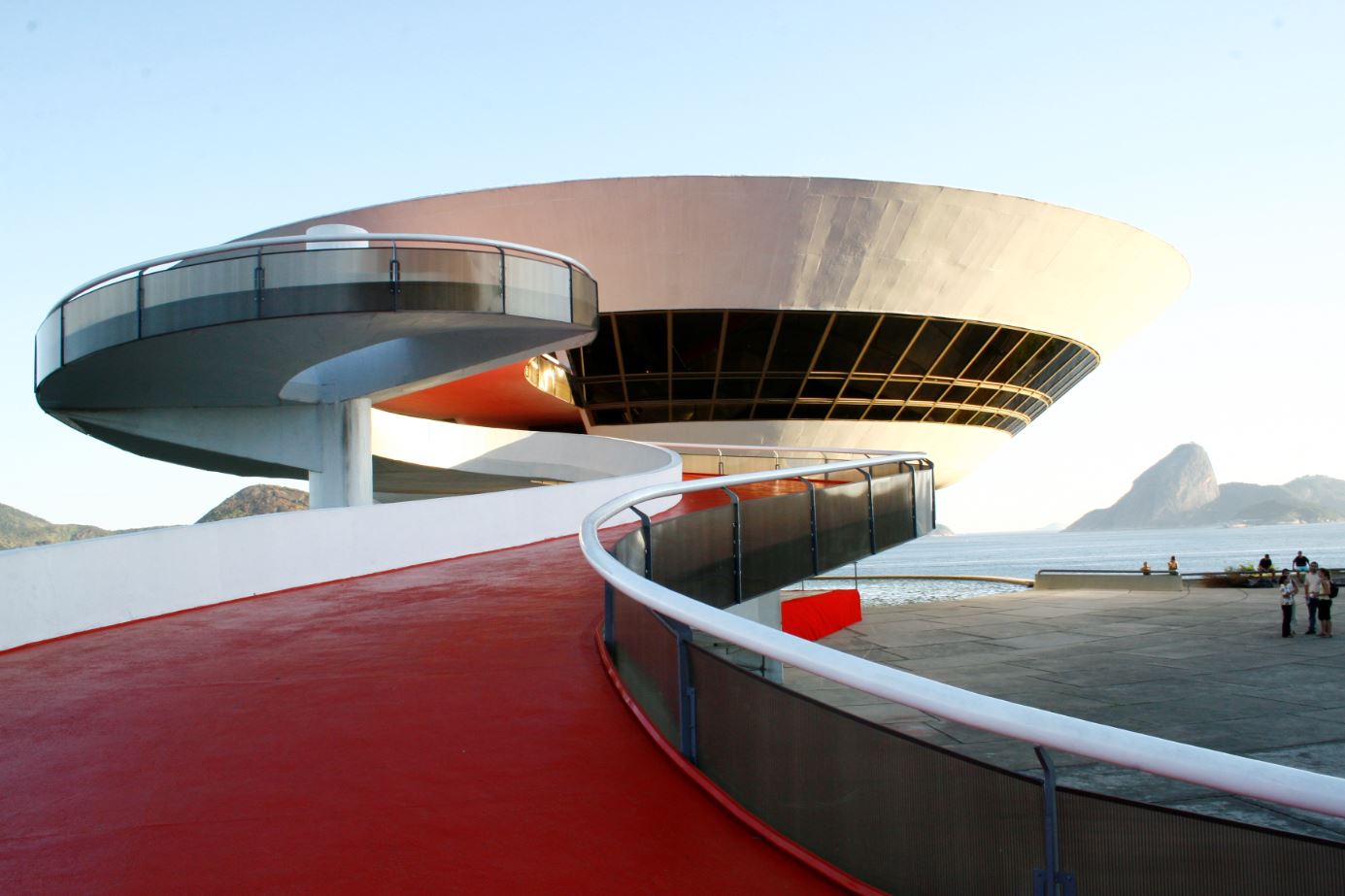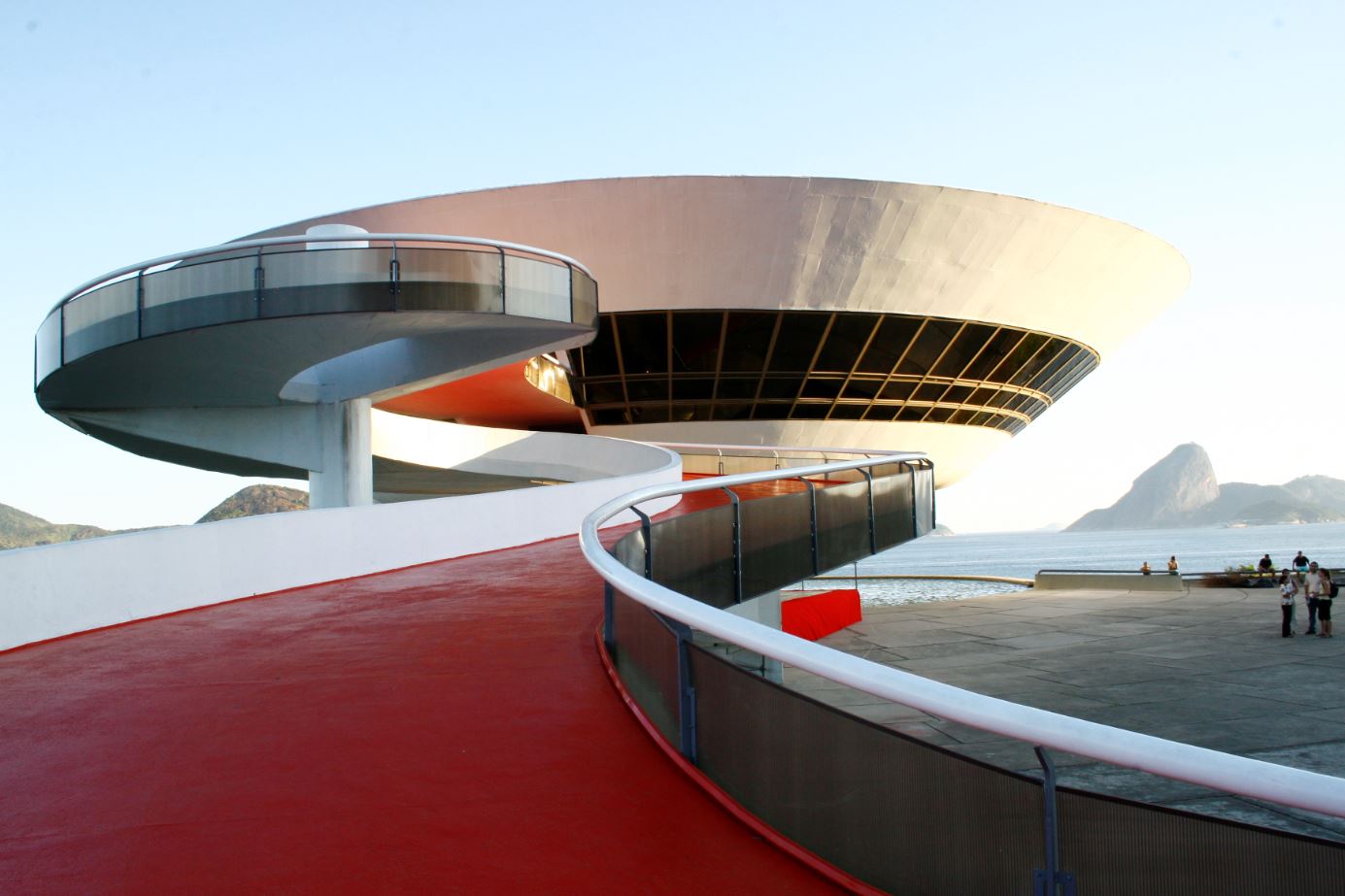 The Museum of Contemporary Art (MAC), opened on September 2, 1996, is the current symbol of the city of Niterói. The futuristic shape created by Niemeyer became a landmark of modern architecture, deemed as one of the Seven Wonders of the World in terms of museums by specialized media.
MAC's shape resembles a flower, or a spaceship, floating on a rock toward the sea. Surrounded by a water mirror, it is even lighter, and its large external concrete ramp with red floor leads the visitor to the upper floors of the Museum, with a 360-degree panoramic view of Guanabara Bay and the cities of Rio de Janeiro and Niterói. MAC hosts the João Sattamini Collection, one of the most important art collections The box office will close 15 minutes before closing time of the exhibition hall.
INFORMATIONS:
ATENTION
The contemporary art museum will be closed next week, from monday to tuesday(04/08 – 04/12) for repairs and to change the expositions.
Only the Bistrô and the patio will be opened.
Full price: R$12.00
Half Price: R$6.00 – Private school students, university students and adults (60+) – Teachers bearing their employment record card or payment slip
Free Entrance:
– Children under age 7.
– Residents of Niterói bearing their proof of residence and ID;
– Public school students (elementary and secondary education). An official letter issued by the institution in charge must be presented at the front desk of the Museum
-Person in charge for groups of students, school representatives;
– All visitors arriving at the Museum by bicycles will have free entrance;
-On Wednesdays, it is open to the public.